NATO Certificate
Modular System Sp. z o.o. is developing its business and products which influence the improvement and quality of defense of our country.
19 February 2018 Modular received a certificate from Military Center of Standardization, Quality and Codification Certificate (Wojskowe Centrum Normalizacji, Jakości i Kodyfikacji Certyfikat) along with the NCAGE – NATO Commercial and Government Entity Code. The Code is given to National Economy Entities under Codification System of NATO. This kind of certificate allows us to present products in wider range not only to Polish army but also to other armies of North Atlantic Treaty Organization.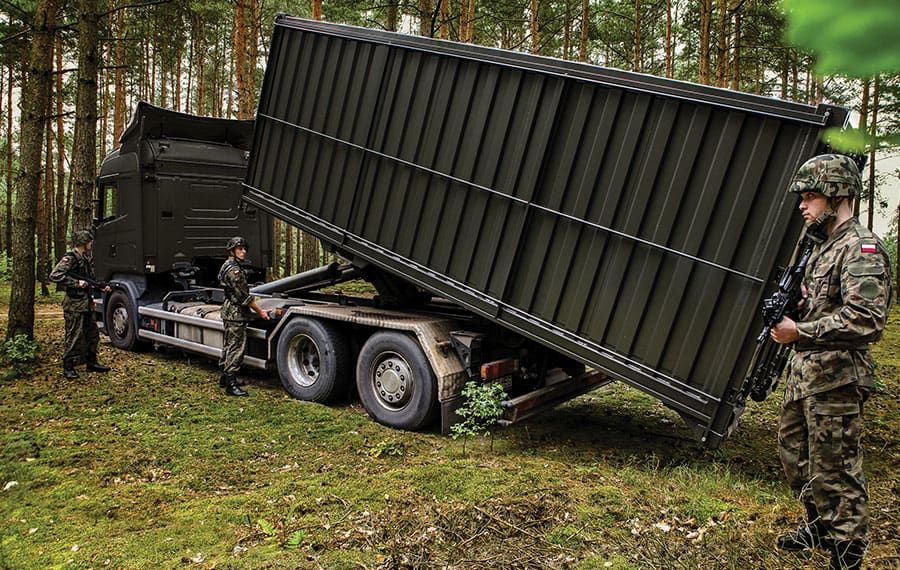 The NATO Code for National Economy Entity is given under NATO Codification System of National Economy Entity (PGN) whose business is connected with defensive goods included in Classification of Defensive Goods (KWO).
KWO is another classification standard for entities along with European System of Entities Classification introduced in Poland. The structure of classification is based on NATO Supply Classification – NSC which is one of the tools for realization of NATO Codification System – NCS which enables to achieve maximum efficiency of logistic support of the army. The Certificate proves our quality and gives a range of opportunities. As an old-established family company we know that a lot of factors influence the quality. Professional technical engineering staff , employees' engagement, standards of our work and quality of products we use are only some of them.
The high quality of specialized modular containers for the army is thanks to modern technological line for metal and other building components processing. The technology line was based on the latest generation of machines and devices providing efficient work, protecting the environment and extending efficiency on particular stages of the cycle.
For military campus we produce the following containers:
office,
residential (foldable optional),
workshops,
quartermaster-social,
aquatic (water-pumping room),
power,
social (kitchen, dining-rooms, sanitary),
medical:
operating theatres,
medical gas containers,
x-ray containers,
special purposes:
disassembling of ammunition,
depot of explosive materials,
arsenal,
technical gases.
We are proud of our products.