Modular and its activities
Our initiatives
Modular System – the official partner of the Machineseeker EHF Champions League!
Modular System is the first Polish company to become an official partner of the men's handball Champions League. This is a historic and conspicuous moment in Polish sports sponsorship. The partnership with the European Handball Federation also constitutes a business project that provides an effective platform to develop Modular System's brand awareness and recognition in Europe.
The Employee City on Olefiny III in Płock
Europe's largest petrochemical investment in the last 2 decades required creating a functional infrastructure for employees. The city was built within 5 months using 2,500 containers, with a total surface area of 37,000 m2, creating modern residential, administrative, sanitary and technical spaces. The whole complex comprises 14 buildings designed for 6,000 people and 4 cafeterias, which can serve 2,000 employees at the same time. The success of this enormous industrial project is yet another proof that modular systems are the future of construction.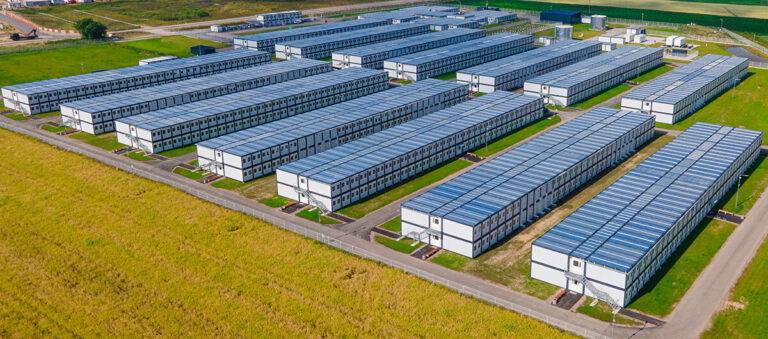 Modular Schools of the Future
We are creating modern school spaces together with Entelo. While we provide safe and functional modular rooms for educational facilities, Entelo takes care of the comprehensive interior design. Through our partnership, the modular schools of the future provide children with an environment fully tailored to their unique needs.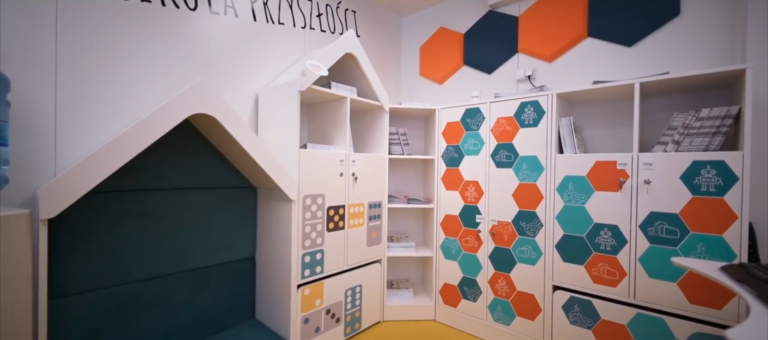 Modular spaces in Ukraine
We have designed and constructed modern modular units for Ukrainian citizens – fully equipped and furnished apartments in turnkey finishing standard. The applied technological solutions allowed us to ensure the highest safety and comfort for their users.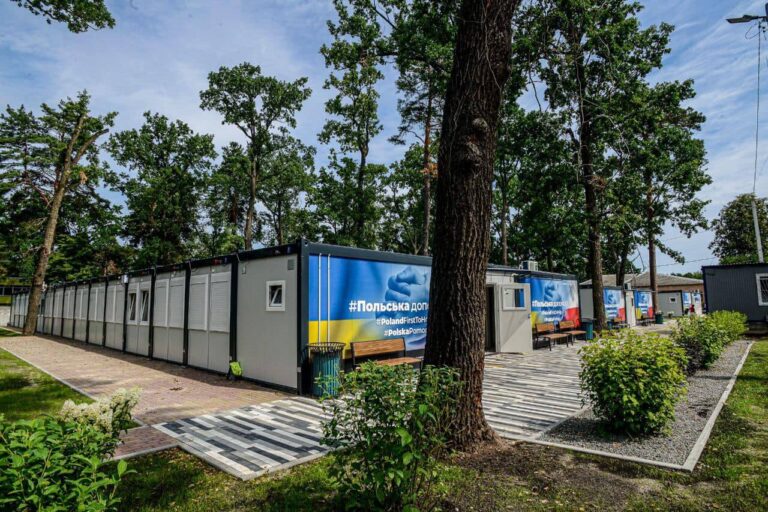 Modular Fun Zone
Partnering with Strega Enduro, we have created a unique space where everyone can feel the positive energy. The varied level of routes provides adrenaline and fun regardless of skills and experience of riding the motorbike on difficult terrains.
Military solutions
How to plan a dedicated space that meets your expectations and can be adapted to changing realities? We offer functional solutions and implement them in a short time. The modular systems we provide can be modified and expanded as required. The mobility of our solutions allows for their use in any place and at any time.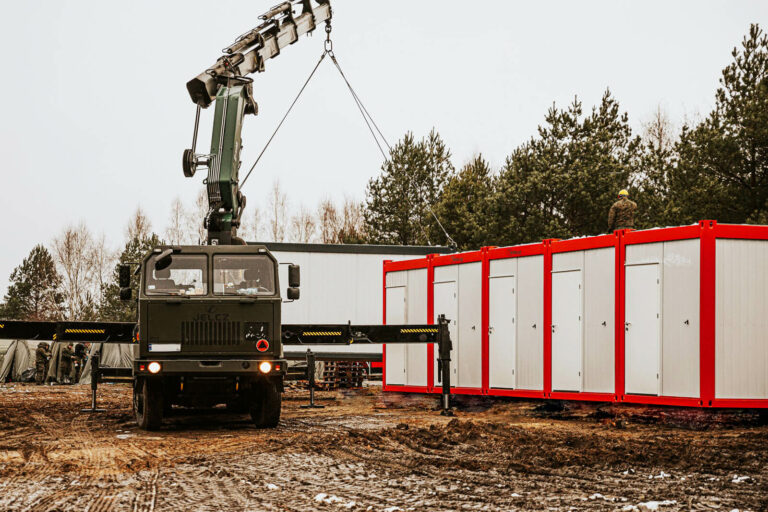 Open'er 2021
We are taking you to a wonderful place that was a unique zone of fun, relaxation, rest and meetings for more than 5 weeks - Open`er Park 2021! We have realised the idea of one of our clients by providing comfortable and functional spaces based on our modular systems. A bar in the middle of a beach? With our solutions, this is possible!
Mobile vaccination points
Emergency and critical situations require quick responses and tailored solutions. We design and deliver mobile spaces that can be used anywhere and anytime, depending on the needs and the current situation.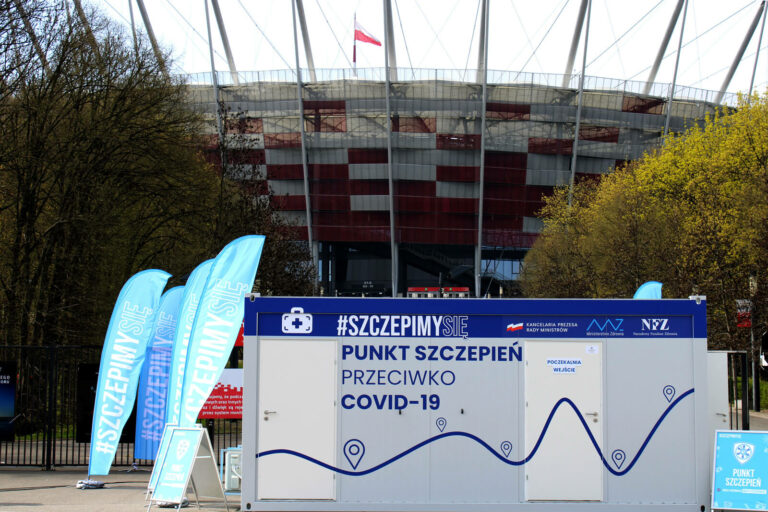 Temporary hospitals
In less than six weeks, we delivered two ready-made hospital sets in Plock and Ostrołęka, with beds, ICU, sanitary and administrative modules. Then, 83 modules were used to establish a temporary hospital with a decontamination zone at the Military Institute of Medicine in Warsaw.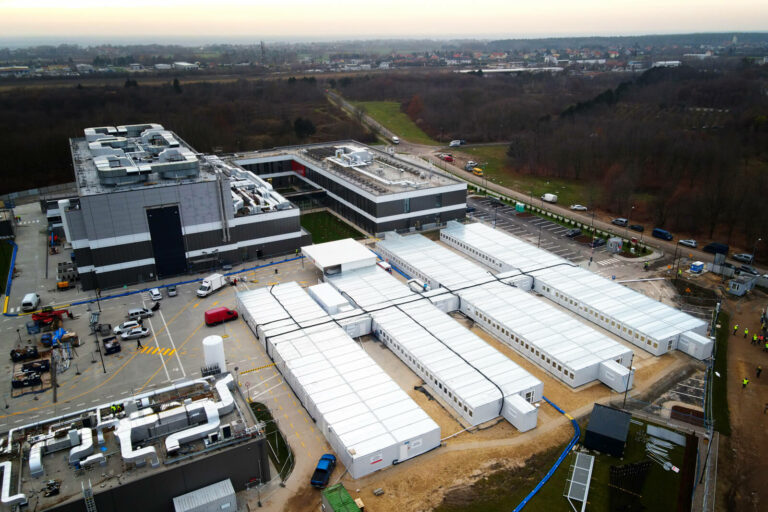 Supporting the development of AFN
MMA is growing in popularity as a sports discipline. We are a strategic sponsor of the Armia Fight Night federation, which organises matches featuring professional soldiers of the Polish Army.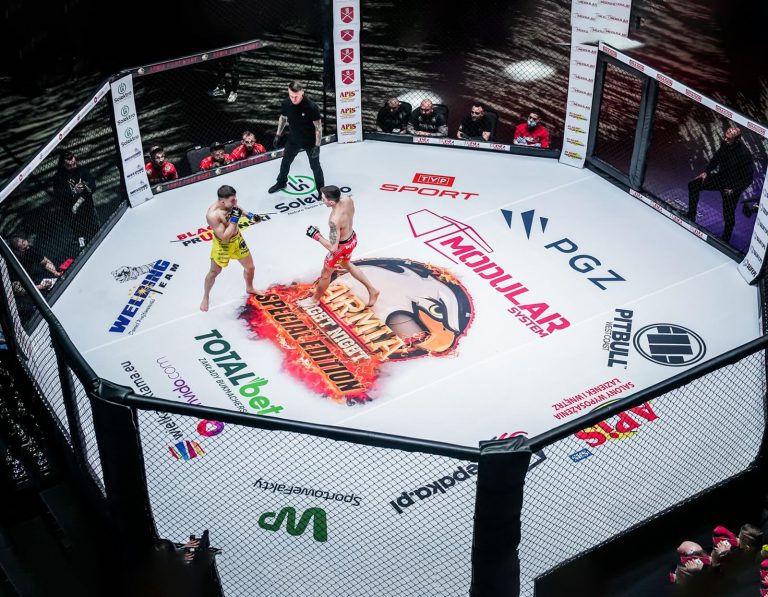 Cooperation with SPR Wisła Płock
For years, we have been supporting handball in Płock. Our brand accompanies the players of Wisła Płock not only on the local market, but mainly on the European courts in the elite Champions League and Europa League competitions.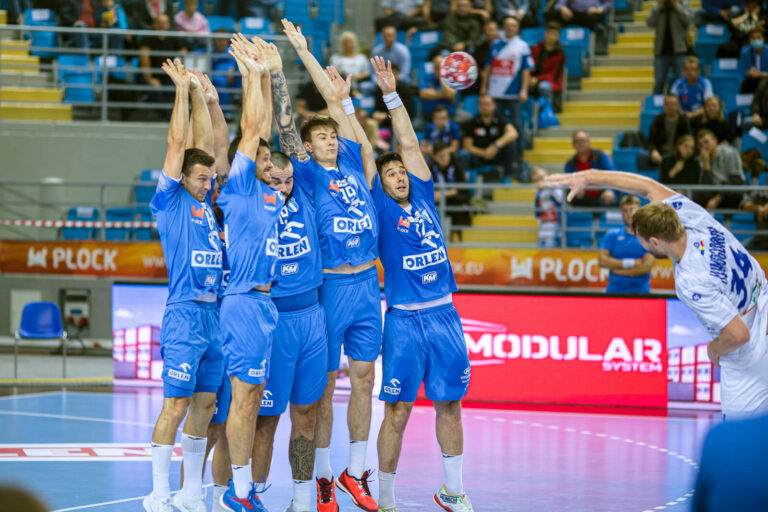 Support for the Szkopek Team
He has gone down in the history of Polish and world motorsport as the only Pole to compete in the WSBK world championship and as the oldest point scoring driver. Currently, he shares his passion with young people who train under his supervision and achieve their first successes.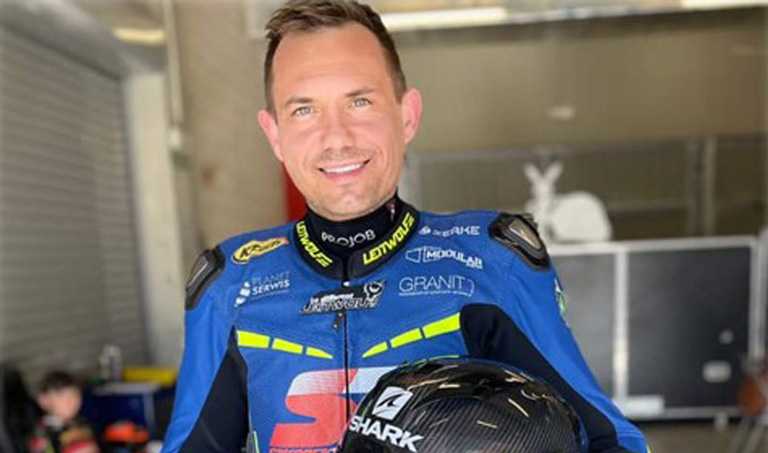 Why trust us
We take responsibility at every stage of cooperation. We are a trusted business partner. We are trusted by clients from Poland, Europe and the United States, with whom we are building long-term relationships.
Mobility
Mobility of solutions allows us to adjust to the current situation and needs
Responsibility
Responsibility at every stage of implementation and cooperation
Experience
Experience and knowledge ensuring top quality
Uniqueness
Uniqueness in designing and creating the future of modular spaces
People
People are the company's greatest value and the foundation for building relationships
Ambition
Ambition in setting goals and striving to achieve them
Development
Development by searching for new possibilities and market opportunities
Modular System Values
Our range
Our space
knows no boundaries
There is a growing number of partners who appreciate our modular systems. The wide range of our solutions is applied in many branches of the economy in Europe and the United States.
Get to know our beginnings
The history of our company
2021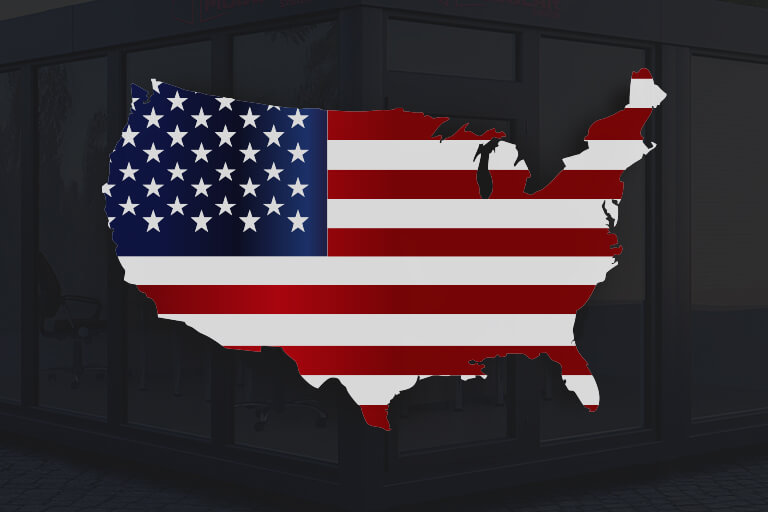 Deliveries of modular systems to the US market. Acquiring a strategic investor for new investments and further development of the company.
2020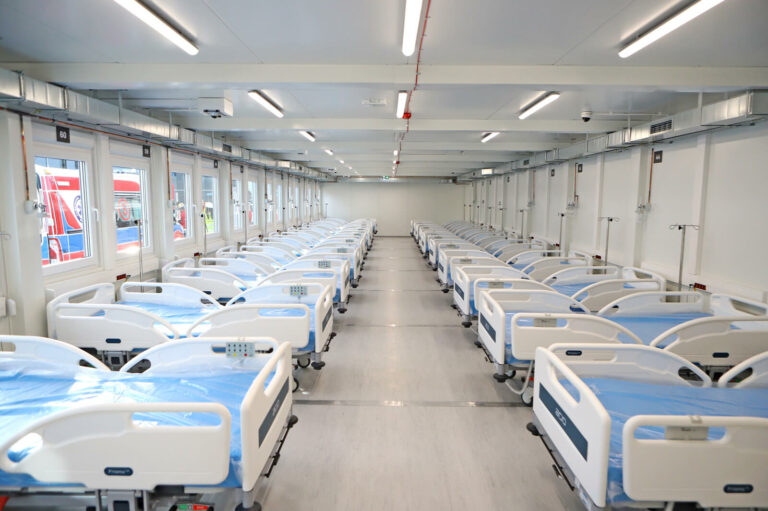 Design and delivery of temporary modular hospitals and MCI kits in Poland and Denmark.
2020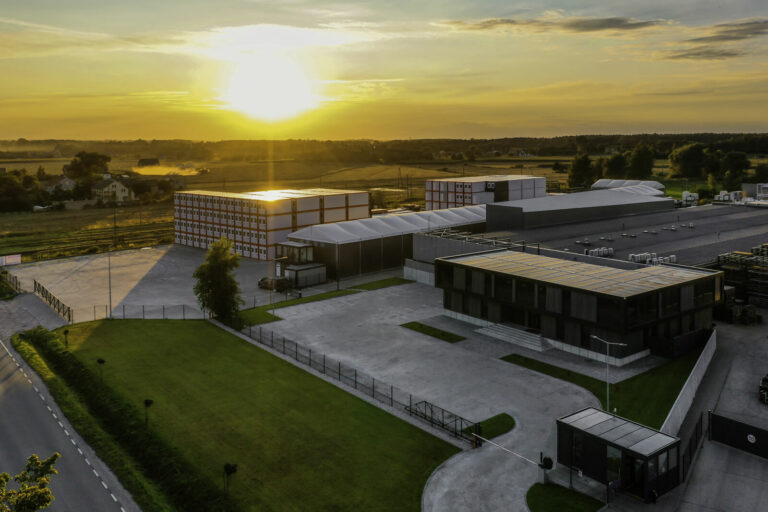 Establishment of a new production facility and the company's headquarters in Ogorzelice. Increase of production efficiency and optimisation of technological processes
2018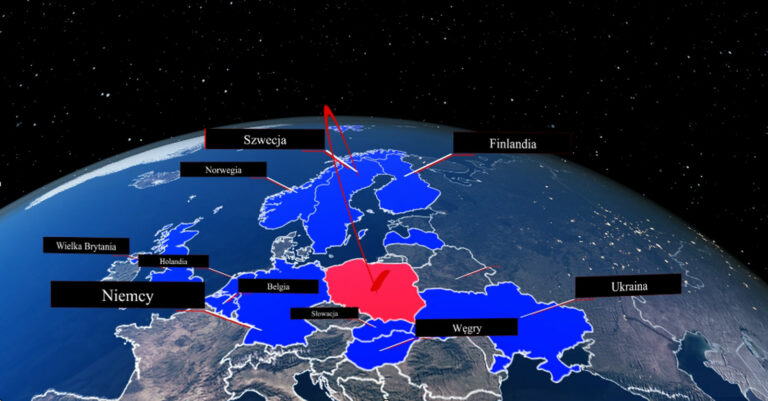 Dynamic development of the company and customer portfolio. Start of cooperation with foreign clients – export of modular systems outside Poland
2016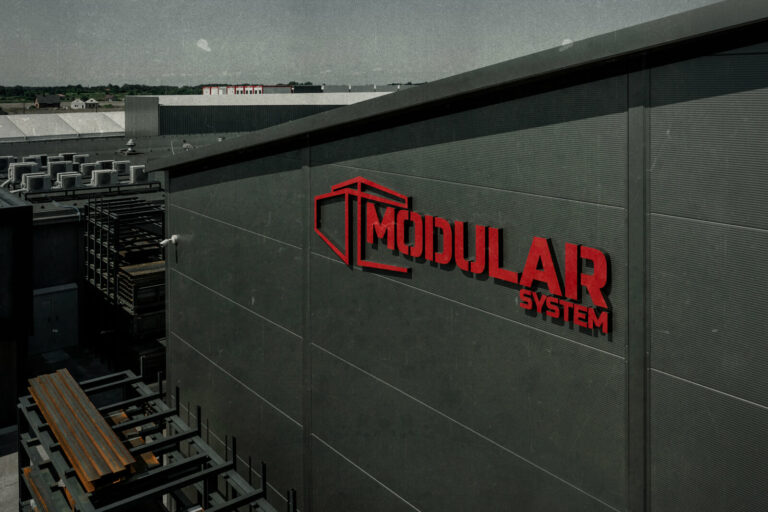 Continuing to design and manufacture container systems under the new brand, Modular System