Display modules
A display container is a showcase for your company
Do you run a company, organise events or plan to implement a new idea?
Make sure your office, offer and products are properly displayed. We offer display containers in various configurations and structures, depending on your needs. The possibility of any arrangement, expansion and relocation gives you a sense of independence and freedom.
Invest in flexible solutions that give you a sense of financial security.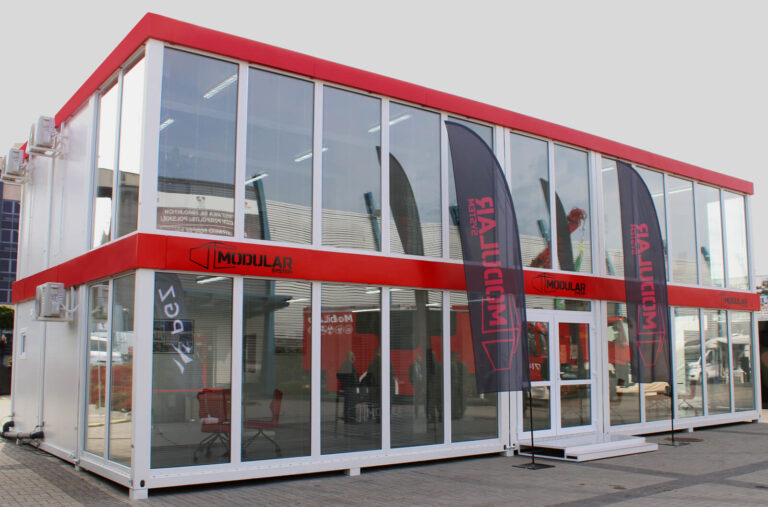 Modern design of display containers anywhere.
A beach bar or a mountain resort?
You don't have to choose anymore!
We offer display containers where to develop your business and make your dreams come true. You can adjust the offer and decor using the same display container at any place and time.
The applied technology and high quality ensure safe use for a long time.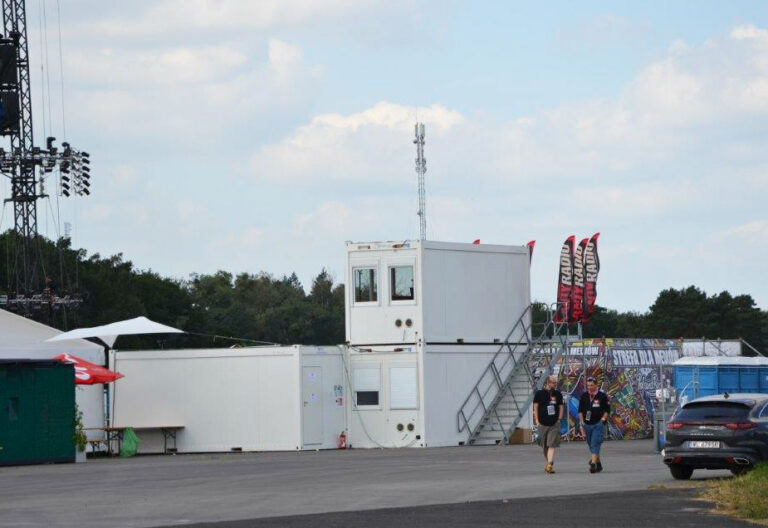 Event containers – speed and mobility
Every outdoor event requires office, social, sanitary, administrative or medical facilities.
How to create a safe and functional space in a short time?
Our event containers are the perfect solution. They guarantee quick assembly and disassembly at any place and time. You can benefit from comfortable solutions here and now, without incurring any additional costs.
Spread your wings in the new space of commercial containers
Discover the possibilities and inspiration for creating a new space for your company to grow:
stands at fairs, exhibitions and conferences,
catering, service and commercial points,
shops, boutiques, bars and cafes,
rental shops, offices, customer service points,
car showrooms,
displays of products, interior design and furnishings.
What is your idea? Contact us and make your dreams come true!
See our containers at Open'er 2021!
Display modules
Our projects
Contact us
Spread your wings
in a new space
Create any space quickly and easily by using our configurator or by contacting us.