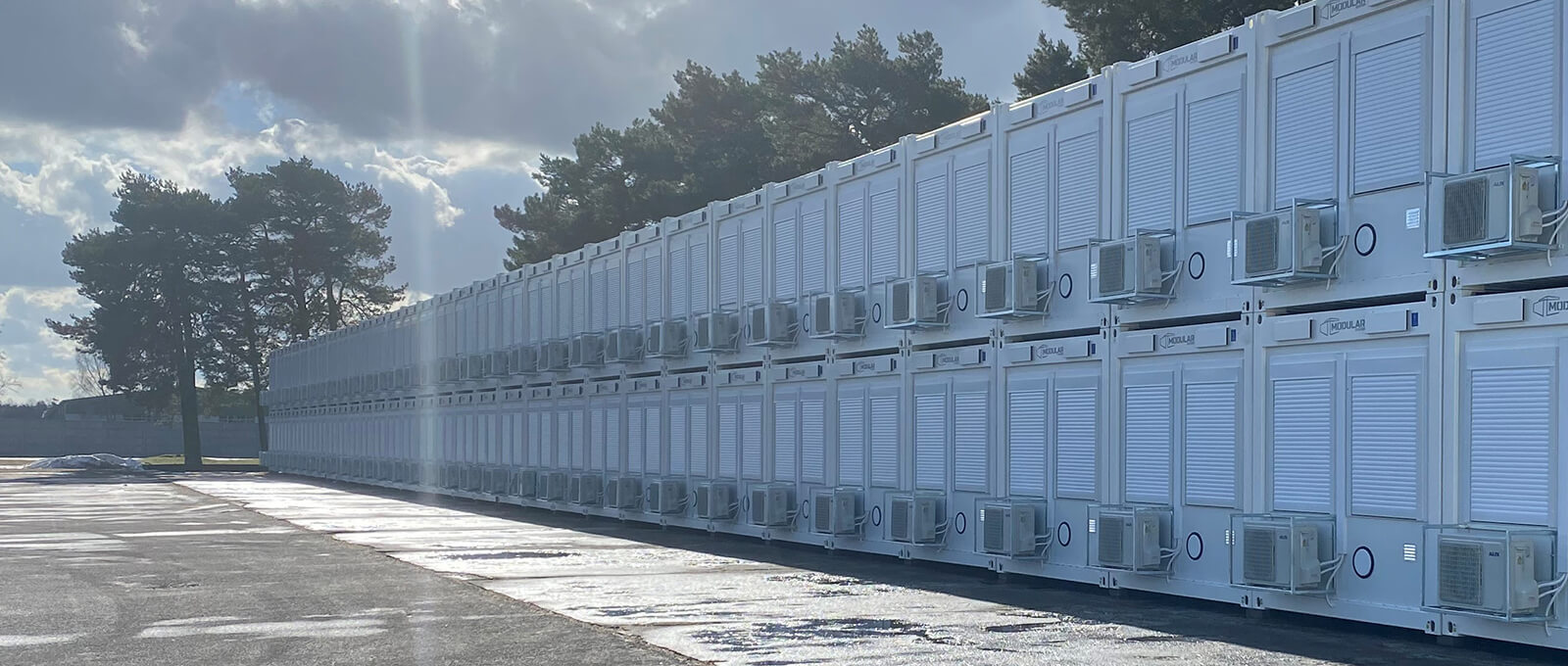 Military modules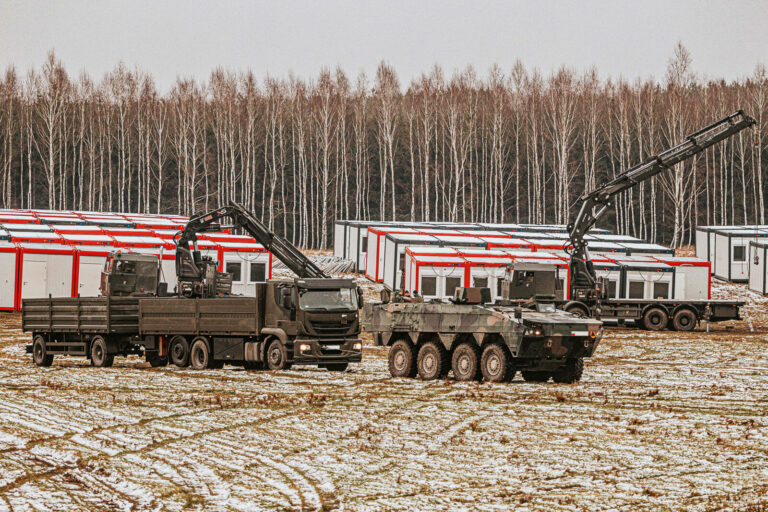 Professional containers for uniformed services
Where quality and mobility are essential, top quality modular systems do the job.
We design our military containers on the basis of conclusions and recommendations concerning the requirements concerning military infrastructure.
We have the license and certifications necessary to deliver specialised solutions as expected.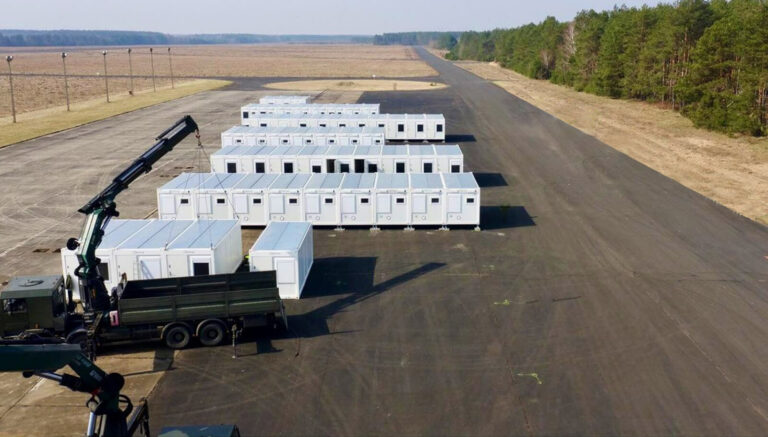 Security and functionality of military containers
Military containers do more than ensure the proper work of combat equipment and IT network or workstations for command and personnel staff as well as tactical and operational personnel. They also guarantee safe living conditions for soldiers during service and during training ground exercises.
Our ready-made solutions allow you to quickly create single or collective facilities that can be dismantled and moved to another location in an equally short time.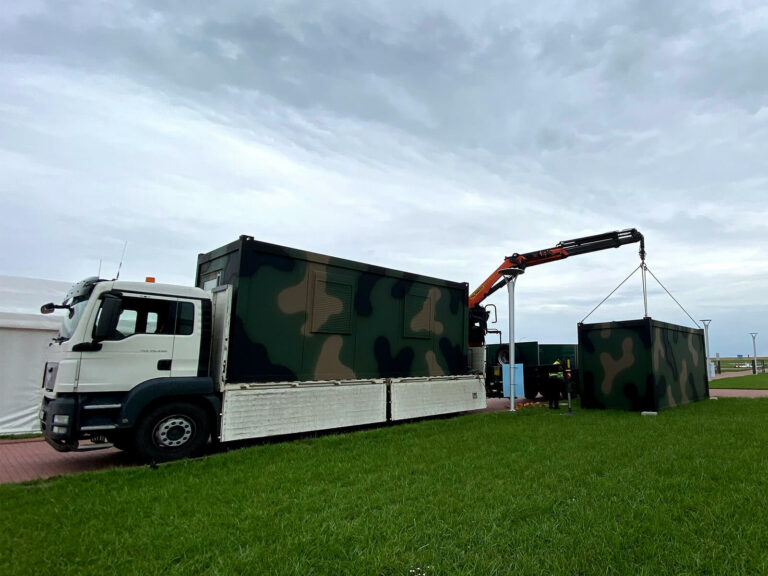 Advantages and benefits
Building the right infrastructure from modular systems provides many benefits in operational tasks:
fast implementation and delivery time of dedicated solutions as required,
universal character, giving the possibility of free arrangement of space according to current needs,
mobility of solutions, allowing for their use in any place and at any time,
possibility of fast modification, expansion or relocation depending on the situation,
modern and functional structures, offering comfort and safety in a variety of conditions.
Multifunctional container solutions for the army
Discover a wide range of modules, whatever your tasks. We deliver ready-made systems:
office,
residential buildings,
workshops,
control points (pass office, gatehouse, duty station),
quartermaster facilities and rest and refreshment facilities,
water facilities (pump rooms),
energy facilities,
rest and refreshment facilities (kitchens, dining rooms, sanitary containers),
medical:

operating theatres
medical gas containers,
X-ray containers,

special purpose:

disassembly of ammunition,,
explosives warehouses,
weapons warehouses,
technical gas warehouse.
Contact us
Spread your wings
in a new space
Create any space quickly and easily by using our configurator or by contacting us.