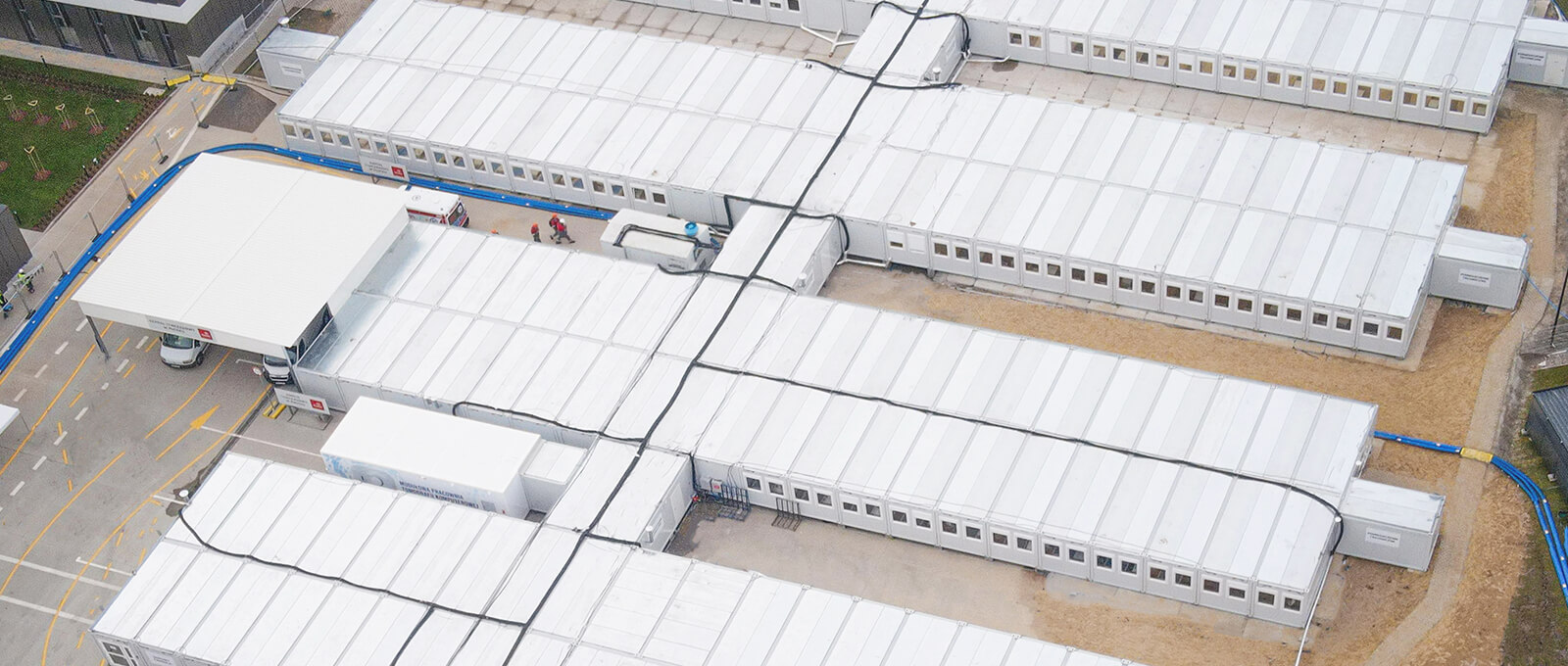 Special purpose containers
Medical containers
How do you quickly prepare a medical infrastructure that ensures the safety of patients and medical staff?
We are trusted by many institutions and companies. We have designed and supplied them with high-quality medical modules.
Ready-made solutions
Special purpose modules
Our knowledge and experience allow us to execute specialised orders quickly and reliably. We create spaces that are tailored to your needs, location and conditions of use. We design and deliver ready-made solutions within a short period of time.
Contact us
Spread your wings
in a new space
Create any space quickly and easily by using our configurator or by contacting us.